GUEST ROOM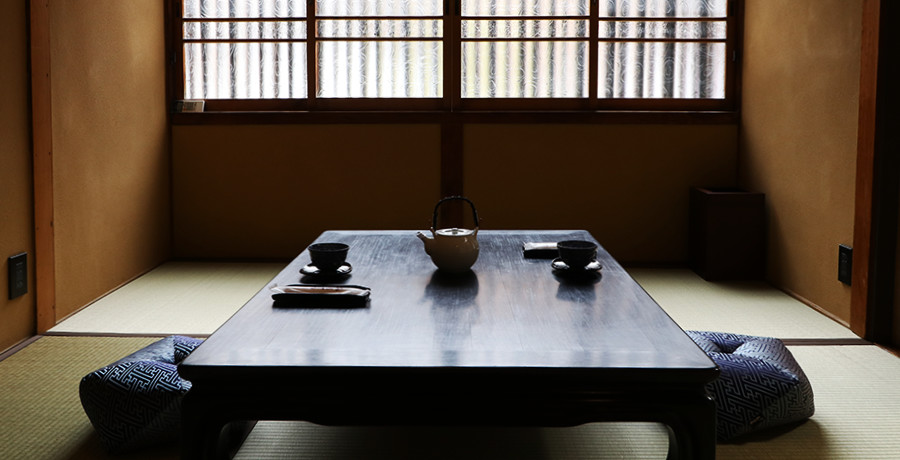 Japanese Style Room
Make yourself at home in our traditional living room. Enjoy the comfort and peacefulness which has stayed true for 100 years. The cushion is exclusively made to order by "Kyoto Rakuchu Takaokaya" established 90 years ago, using finest quality Nishijin-ori silk fabric.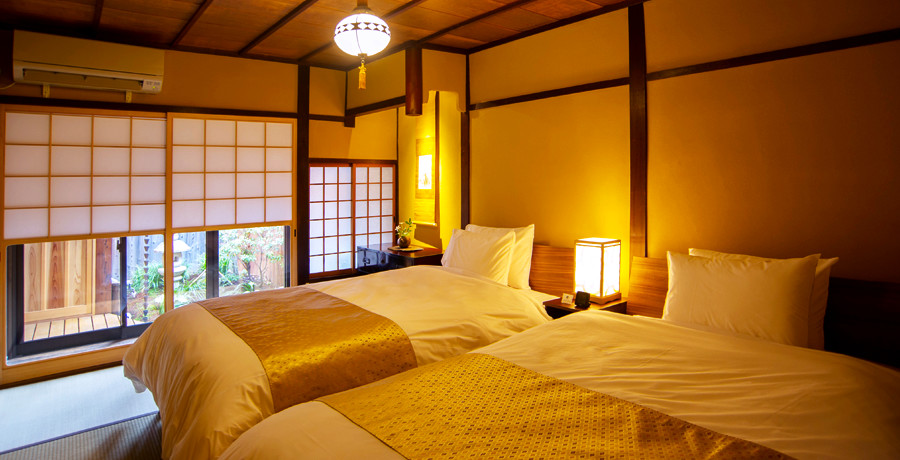 Bed Room
Featuring Sealy mattress and Kyoto Rakuchu Takaokaya comforters. Enjoy our proudly chosen excellent quality beds. Up to 4 people can be accommodated. Sleep comfortably in our bedding and enjoy your travels for the following day.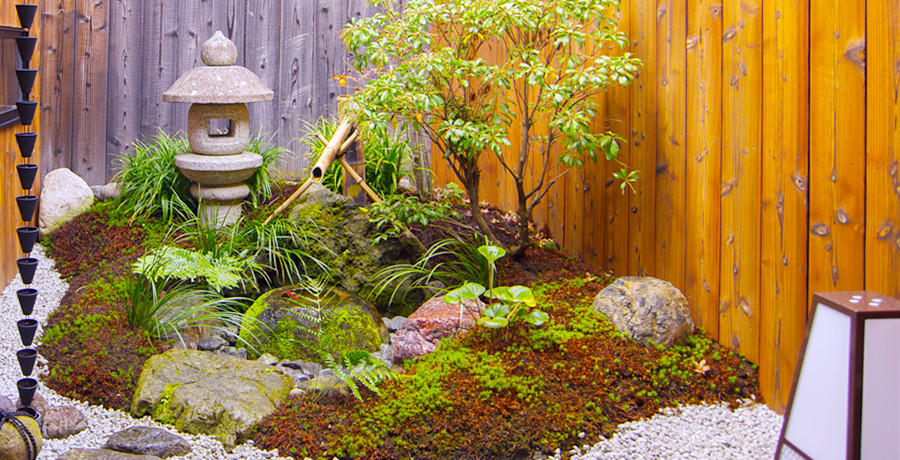 Garden
We have traditional Tsubo-niwa (a tiny courtyard) that can be admired from veranda at the back of the house. Composed of moss, Japanese maple tree, and the art of bamboo pipe of water. Oriental lamp illuminates the beauty of each season. This serene space brings you back to a traditional Kyoto.